For the second edition: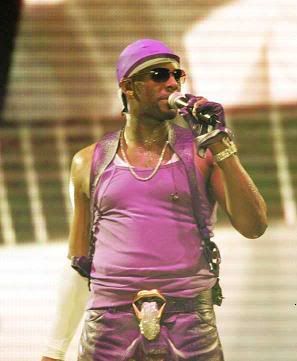 1)
R.Kelly
: From fighting child pornography cases, publicist quitting, having problems with male artists who tour with him, to not so great reviews of his concert performances (too many skits)… can we finally say…….boooooo get off the stage (and in cell block 8)??
2) Saleisha
Ok, ok who really watches top model anymore?? I do but only because I just love the predictable eliminations, the lame photoshoots, the stereotyped black bitch, someone fainting or going to the hospital every season! But anyway, I thought I was the only one who noticed Tyra's favoritism this season towards Saleisha…..not true.
Rumors are circulating of Saleisha being the big winner due to 1) she attended Tyra's T-Zone camp 2) she was on an episode of Tyra's talk show last year (she appears a little before the 4 minute mark
HERE
)
Dare I say Top Model could be rigged and have to……… Boooooooo get off the stage?
Vote!!