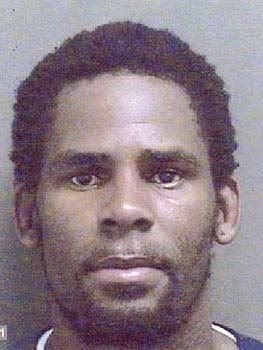 Update: Kelly missed court today after his tour bus was stopped in Utah. Cook county prosecutors asked the Judge if he would issue an arrest warrant for Kelly. Instead he issued the warrant to take effect Thursday morning if Kelly doesn't show up. The bus was stopped and ordered not to travel for eight hours due to the driver not having enough rest time.

The judge is expected to set a date for the trial Thursday. Kelly performs in Chicago Friday so no excuses for missing this time. But I have a strong feeling someone is going to come down with a case of Super Salmonella that postpones the case another 5 years
The doctor who reads veins in hands and was set to testify in R.Kelly's case has been dropped. Dr Sharon Cooper, a developmental and forensic pediatrician was set to testify for prosecutors about whether R.Kelly's veins matched the man veins in the video.
Last month Judge Vincent Gaughan ordered a Frye hearing on this particular method and its scientific merit. That would have made Cooper show in court today for cross-examination. That is not happening and this information will not be presented in trial.
The judge could set a trial date for the case today. The case has been pending since 2002.
Shame and I believe no date will be set, again.