RED CARPET
Best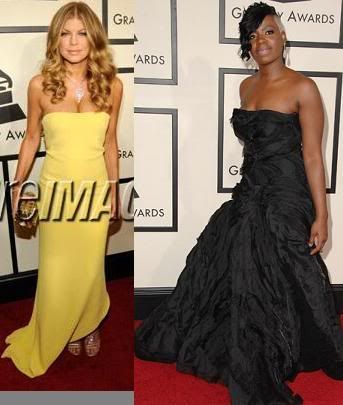 Fantasia- sans the hair she looks pulled together
Fergie—good color for her, brightens up her face
Worst
Jill Scott- what in the aluminum foil??
Keyshia Cole- Needed some major accessories
Alicia Keys- Too much fabric she looked better at Clive's pre-party
Beyonce- love the shorter hair. That dress….no
On the fence
Rihanna- it looked better on television
target="_blank">
Lost half my body award--- Tocarra
Chicago's Power 92's Kendra G After Parties
Clockwise from top
Michelle Williams….Brandy…..Beyonce……Dania Ramirez and Kelis…..
Rihanna….. Kanye and Alexis……..Keyshia