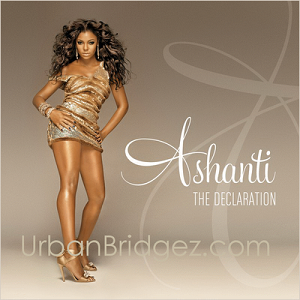 Ashanti
's album cover… hot!!!!!
Beyoncé
working on her
new and last album
, according to her cousin. B plans to spend her days scouting talent for new hubby Jay-Z's upcoming label, The Carter Music Group… speaking of
Jay-Z
, he will be rapping on
Mariah
's 'Bye Bye' remix and she is reportedly dating
Nick Cannon
… sigh
Foxy Brown
is a free woman after spending eight months on the slammer.... speaking of the slammer:
Keisha Knight Pulliam
(Rudy) has just been cast as a prostitute in
Madea Goes to Jail
………
Meagan Good
has been cast in a supporting role in Saw V. She'll play Luba, a city planner who comes from a very wealthy family
Oprah
is going to Las Vegas to tape a special featuring Tina Turner and Cher to air on May 8th
New
Gossip Girl
shows start Monday!!! Want some
spoilers??
The Justice League movie that would have starred
Common
has been "tabled." It's likely that it won't be happening any time soon, and likely without that cast
T.I.
will work with
Amy Winehouse
on his new album and is
working on some sort of documentary with MTV

The Smoking Gun shows that
Akon
ain't the bad boy he portrays himself to be, he was not a ring leader in major
car theft ring
Wayne Brady
divorce was just finalized this week
Monica's
CD 'Lessons Learned'. Slated to be released in August
NBA star
Carmelo Anthony
was arrested on suspicion of DUI, speaking of baller's rumors are circulating that
Dwayne Wade
and
Star Jones are dating
… there are pictures and I am sick….
**** Make sure you checkout 'Outside the Box' slide edition to the right with lots of more pictures (added daily)
RIP----
Emilio Diaz, father of Cameron Diaz, died Tuesday