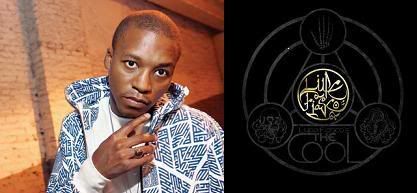 Lupe's new cover for
Lupe Fiasco's The Cool
, hopefuly released on Dec 18th. He has sparked some talk that he will only record three albums and retire (a la Jay-Z).
According to an interview in Entertainment Weekly, the album is named after a fictional character on the first album. The other fictional characters that will show up: The Streets, and The Game (not the rapper).
''For me, personally, it represents three negative influences that surround Lupe Fiasco: The want and the need to be Cool, the attraction of The Streets, and the evils of The Game itself."
In regards to the name of the last album? L-U-P-End. Also in the interview he talks of who he worked with for
The Cool
, writing a book, his opinion on concept albums ( a la Jay-Z) and the supergroup with Kanye and Pharrell. The whole interview
HERE
Video for "Superstar"