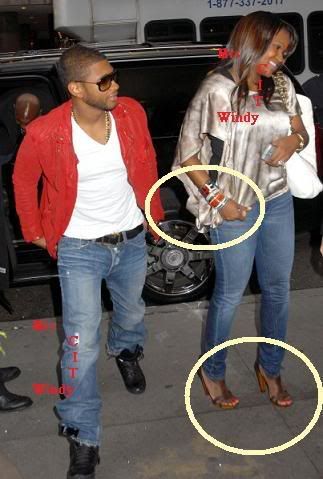 I must bring back "Boooooo get off the stage" because of my girl (cough, cough), Tameka better known as Usher's wife/baby mama/ stylist
Wtf is going on?
1) grant it, she is rocking the new-new fendi bangles…. I will give props
BUT
2) her jeans….. baby no one wears whisper faded (remember those from Express???) jeans
3) and her FEET!!!! WTF x2… girl go get lotion because it looks like they started sanding your feet at the construction site but stopped
4) what is with these people claiming to be stylist and look like they need one??

Get off the stage…. Exit left please!!!!!!!!!!!!!!
In the words of Webbie, "dusty feet please don't bother me!!!"