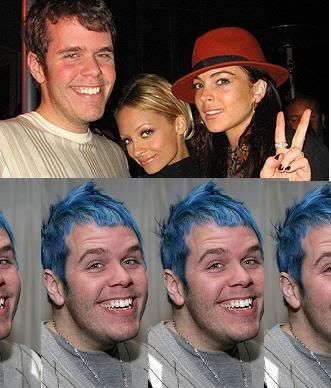 Celebrity blogger, author, and (maybe) future label executive Perez Hilton can add radio host to his line of gigs.
Real name is Mario Lavandeira, will be the star of twice-daily radio minishows that begins broadcasting on May 5th in Los Angeles, New York, Chicago and other big cities, with more markets planned for the next few months. The three-minute-long radio shows will air during morning and evening drive times.
"It will hopefully introduce me, potentially, to a whole new audience," Hilton said.
It is reported that Hilton makes $20 million a year through his blogging by doing personal appearances, interviews, ads, etc.... I'm jealous