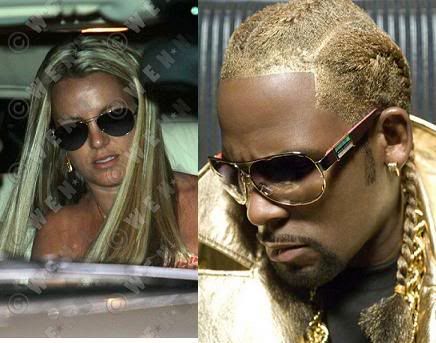 Britney and R.Kelly
has new do's…. I think Brit Brit won this round. I mean really, Kelz is that a
weave braid
???
"Project Runway" is moving from the Bravo network to Lifetime this fall…. Speaking of Project Runway, coveted judge
Nina Garcia
is said to have parted with ELLE magazine
Ciara's
third studio LP, has a working title of 'Fantasy Ride'. The lead single 'High Price' - featuring rapper Ludacris will be released soon....
Kelly Rowland
has started to work on her third album
In Sex and the City news,
Jennifer Hudson
recorded a new song for the movie---- ,
"All Dressed Up in Love," will play over the film's end credits
. While Fergie recorded the film's opening number called "Labels & Love."
Pamela Anderson
will star in an "observational documentary" series — tentatively titled Pamela — set to debut this summer on E! (Goodness… My girlfriends and I are just like The Hills but I guess u could call us 'the urbans'…. Can we get a show? )....Speaking of the
The Hills
, the girls put their differences aside to shoot the cover of Rolling Stone
British Airways has dumped
Naomi Campbell
for good. They have banned her for that little disturbance she caused while flying
Ashlee Simpson and Pete Wentz
confirmed their engagment.
RIP---
Cedella Booker, the mother of Jamaican music legend Bob Marley, has died
Ha!
Young Buck
is no
longer apart of G–Unit but still signed as a solo artist
… speaking of 50 he is in talks to star in an upcoming independent flick titled "Spectacular Regret".
Vanilla Ice
was arrested at his home after an alleged altercation with his wife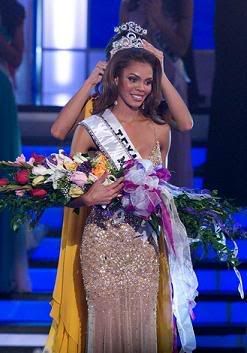 The New Miss USA---
Crystle Stewart
, Miss Texas (two black women in a row.... good stuff)