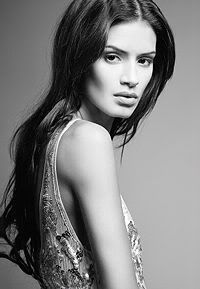 In March I broke the story that Jaslene was still with an abusive boyfriend.... recap:
Jaslene Gonzales was not truthful in the statement that her ex-boyfriend mentally and physically abused her. Or she lied about them no longer an item. Last weekend Jalsene was seen here
in Chicago at 'Ontourage' with her sister and the
'abuser'. The abuse was some of the problem with Jaslene not selected for cycle 7 of Top Model and returning after extra therapy in cycle 8.
Read the entire post
**********************
Now it is confirmed. This week on Tyra show Jaslene admitted that that she went back to her boyfriend after ANTM (and he still abused her). But now, they are broken up for good.